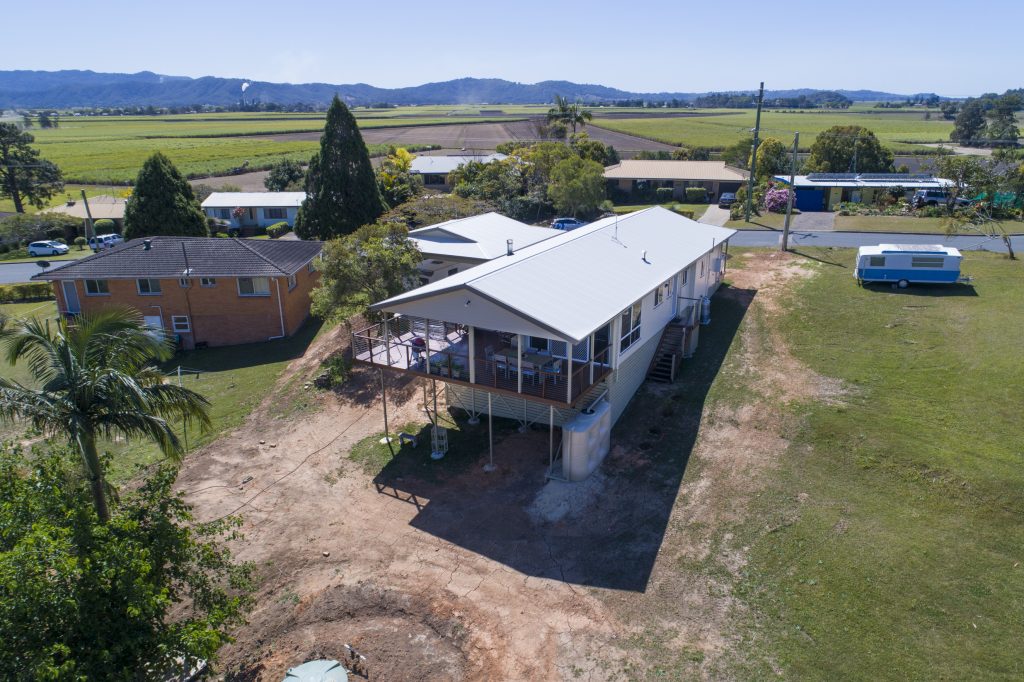 This week we have come up with a useful list of must-have inclusions for clients looking to build a modular home in rural areas of Queensland. With over 25 years' experience building homes for clients across some extremely diverse countryside, we have picked up a few tips from our clients along the way.
So, whether you are building on a farm in a remote part of central QLD or on acreage in south-east QLD, these inclusions are must-haves and are all about making your home more durable and comfortable!
MIDGE PROOF MESH

If you have lived on a farm, or in fact on any property that is close to the edge of town, you will know that normal flyscreens only work for, well, flies. But at night, the most common insect attracted to light is the tiny little midge. And if you happen to leave a light on in your house after dark with the windows open, the next morning your lights will be surrounded by those tiny little creatures.
Many of our clients will choose to specify midge-proof mesh in their modular home to help reduce the number of flying insects in their home. Midge proof mesh has a smaller aperture size than standard flyscreens, which helps keep those smaller insects at bay. Check out some options here
GAUZED OUTDOOR AREA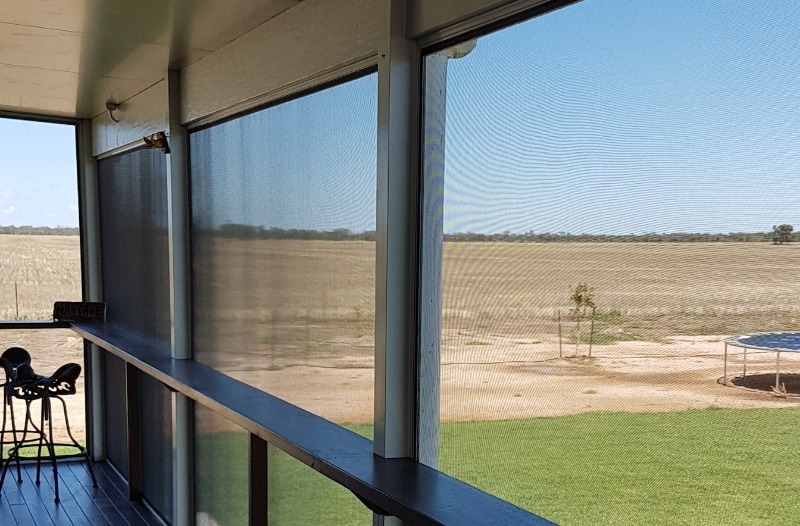 Now that we have protected the inside of your home from insects, what about outside? More specifically, your outdoor living areas. If you are building in the bush, then you will more than likely want a verandah.
We find that most of our clients choose to include some form of porch or deck on their home, and we recommend you consider screening the most used portion with a fly or midge-proof mesh.
By adding a screened-in outdoor area, you can allow yourself to have a lovely outdoor space as part of your home. And if designed well, this area is excellent for relaxing, entertaining - or just a nice safe spot for the kids to play.
Of course, if you do choose to add this option in, then ensuring the screens are midge proof is a must. And the addition of a wide timber mid rail can give you a handy resting place for your ice-cold drink or stubby!
WALK-IN PANTRY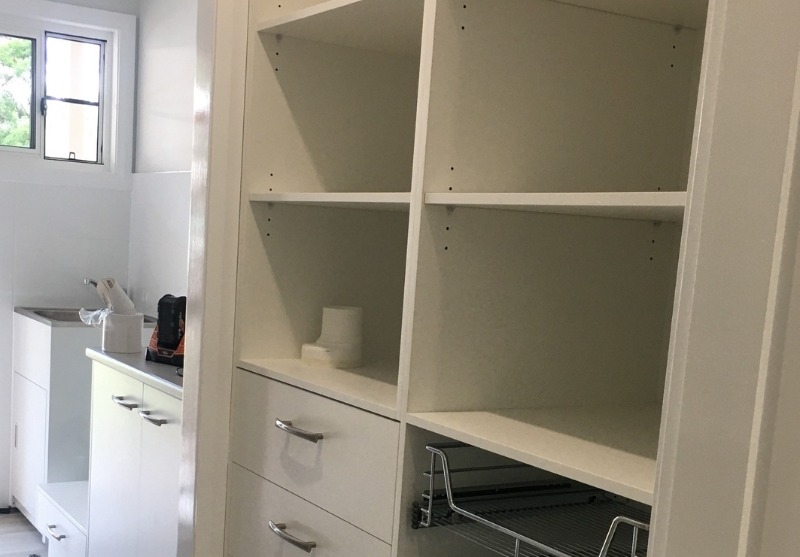 If you are already living in a rural or remote area, then you know the importance of a well-stocked pantry! A trip into the shops could be a least an hour or more away at best – so having storage space in your home is a must.
Check out our Glenvale and Fitzroy designs if you need a home that works in the country. These designs, which all feature walk-in pantries, have been created and refined by 25 years' worth of country clients!
We should note that you can also customise any of our house designs to add a walk-in pantry. Find out more about custom designing here.
INCREASE YOUR ENERGY EFFICIENCY
Lastly, the final piece of the puzzle – increase your energy efficiency. When we say to increase your energy efficiency, what we mean is "make your home easier to heat or cool". Most likely, you will be putting some form of air conditioning in your modular home, so making sure you get the best out of this is essential. (Check out our blog on passive cooling here)
Please browse through the following four inclusions (we have listed them in order of cost, from most effective to least).
R1.5 Underfloor Insulation
Underfloor insulation, this is especially helpful on a cold morning. By adding R1.5 underfloor insulation, you can ensure that your home stays warmer on cold mornings. (Speak to your consultant – this may already be included!)
R3.0 Ceiling Insulation & R3.0 Roof Insulation
Additional insulation in your ceiling. Most Westbuilt homes come with standard R3.0 insulation under the roof. By adding another layer of insulation to the ceiling, you can boost your roof and ceiling insulation up to an R6.0 rating.
90mm Walls & R2.7 Wall Insulation
And then your walls. By increasing the stud thickness of your walls to 90mm, we can get up to an R2.7 wall batt instead of a standard R1.5 batt.
Comfort Plus Low-E glazing to windows
Better windows. Upgrading to double-glazed windows is the ultimate in energy efficiency, but this can get pretty cost-prohibitive. We recommend you consider putting a treated glass, such a ComfortPlus in your home. The treated glass allows the window to reflect or block as much of the heat away from your home, allowing your air-conditioning to be more efficient.
INTERESTED IN LEARNING MORE ABOUT MODULAR CONSTRUCTION?
If you think that building a new modular home might be the best option for you, and you're interested in a more streamlined construction process, talk to the team at Westbuilt Homes.
We have been designing and building stunning modular homes since 1993. The construction process of a modular home is very different to that of a conventional home, giving you greater control over the construction time, the quality and the timeframe.
To learn more about modular construction, book a no obligation consultation with one of our modular experts. We'd be happy to answer any questions you may have.