Neil & Reiden got in contact with Westbuilt looking to build a new homestead for their property near Baralaba in central QLD. With some precise requirements including a full timber library and guest bedrooms, this home is the epitome of what is achievable with modular construction!
DESIGN
The design of this home revolves around a central 8m x 9m custom-built library with room for 100's of books. The Client's requirements included five bedrooms, a separate study, three bathrooms, butler's pantry, large living area and dining room.
From an aesthetics perspective, the home needed to capture the Queenslander homestead essence to match the history and region.
KEY FEATURES
THE LIBRARY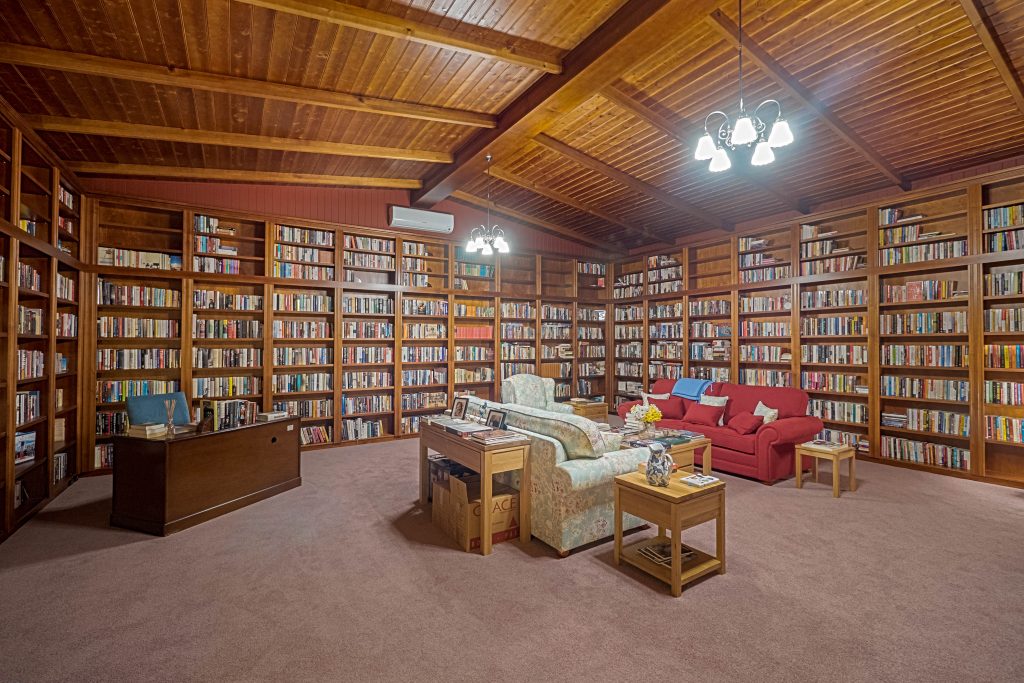 The fully custom-built library features stained timber ceilings with exposed ceilings to match the stained pine cabinetry! This fantastic library also features a secret door opening onto separate study – a nice challenge for the team.
THE FLOORING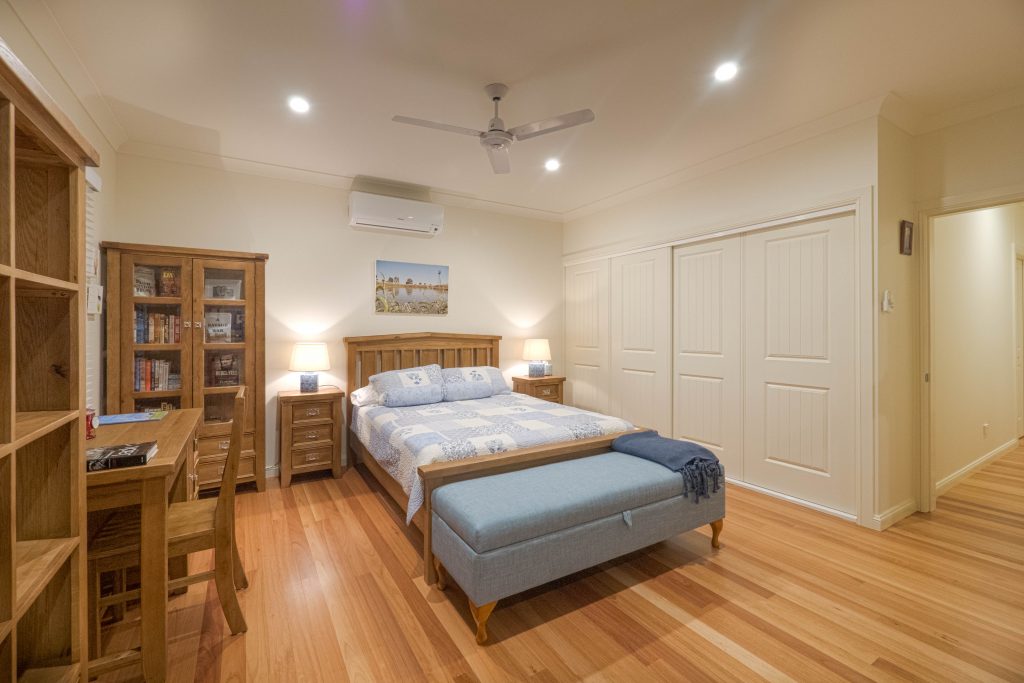 As the photos show, that floor looks spectacular. You cannot beat the look of a polished timber floor. The home features magnificent Rose Gum flooring throughout the house finished in a matte polish! Spectacularly beautiful!
THE CABINETRY
Neil and Reiden choose custom-designed cabinetry with a Laminex "Lime" benchtop in Matte Finish and routed 2-Pac doors with a VJ profile. All cabinetry is custom designed and made to suit the Client's exact requirements.
THE VERANDAHS
Check out the post from when we completed the home back in 2017