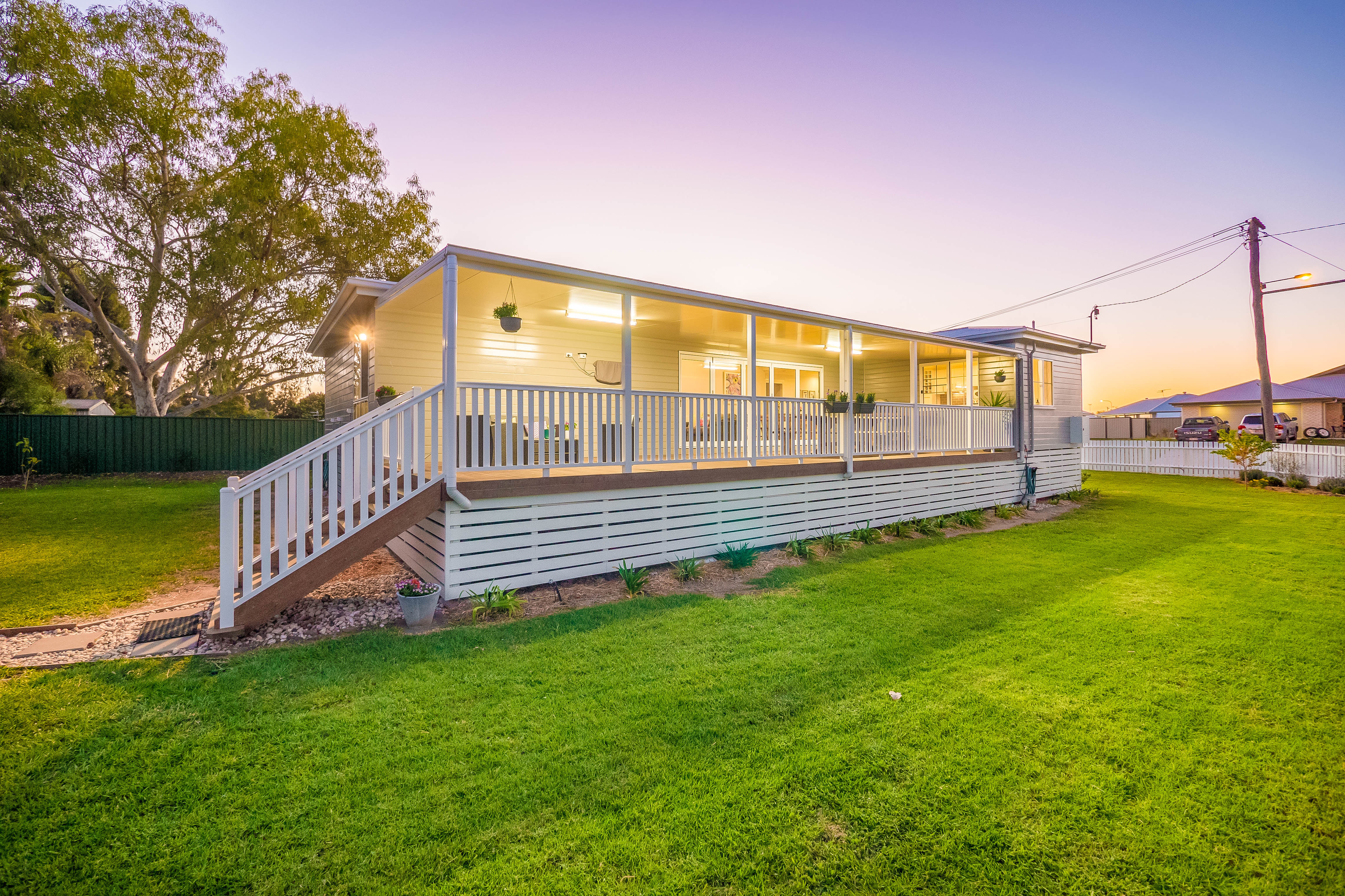 Many of our clients are in the market to build or buy a new home. And, along the way, the age-old question pops up – should I buy an existing home or create a new home from scratch? Now, for many of you, this may be a straightforward question to answer. Still, it's worth going over the key differences and considerations between building new and buying established.
Firstly, we should point out that there is really no right or wrong answer to the question. The simple truth is it totally depends on your situation, what is important to you and what your preferences are. We'd even go as far as saying your personality can affect whether you build or buy!
Buying an Existing Home
Let's look at buying established first. Buying an established home is probably the easiest way to get into a new abode. There typically are plenty of homes available for sale (unless you're in a regional or rural area). Also, you know exactly what you are getting BEFORE you buy – which is very handy for those of us who find it harder to imagine what a home will be like from a 2D plan.
Pro - Available sooner
One of the key benefits of buying an existing home is that you can move in a lot sooner than building a new home. While building time frames can vary between 9 months to 2 years, buying an existing house means you can move in within 4-6 weeks, depending on your contract and finance. of course.
Con - Maintenance issues & hidden problems
On the flip side, you have to keep your eye out for maintenance issues or hidden problems with an existing house. When you purchase a home, it will usually be "second hand" and with that there always comes niggling maintenance issues. While a building and pest inspection will pick any significant problems, there could be defects hidden away that you won't discover until you least expect it, such as cracks in the ceiling, rising damp or sagging floors.
Pro - It's already established
Not only can you move in quicker, but you also get the benefit of moving into an established home. This means that your landscaping, fencing and driveway are typically completed. Lawns and trees are also established too.
Building a New Home
Moving on to building a new home. The option of building your very own home from scratch can be a fulfilling experience for many people. You get to design your own home, set it up exactly as you require and choose a block of land that suits your lifestyle.
Pro - You're in charge of the design
This leads us to the key benefit of building a new home. You get to choose exactly what you want. Traditional or modern style, it's your choice. Big bedrooms, done. A study – easy. Your choice of colours and tiles – tick that box! Really, the only things holding you back are your budget and your imagination.
Con - Managing the process
When you build a house, you'll have to purchase land, decide on a home design, pick out flooring, fixtures, cabinets, countertops, interior trim, exterior trim, and on and on it goes. Some people may find this all a bit overwhelming. You'll have to do all of this and stay within your budget. Managing all the details that go along with building a home takes time and effort. However, as we stated above, this gives you greater control in ensuring that you are completely satisfied with how your new home turns out. Additionally, an experienced and reputable home builder will be there to help you navigate the process.
Pro - Inbuilt energy efficiency = lower running costs
Not only do you get the benefit of designing your own home, but you also get to make it as energy-efficient as possible. Aside from the fact that most new homes have more energy-efficient lighting and greater insulation values, you can further enhance your energy efficiency by choosing to install energy star rated appliances.
Pro - Government Grants
A key benefit of building your new home can be the increased government incentives. Things like the First Home Owners grant and the recently completed Home Builder grants can make quite an impact on your decision as to whether to build or buy.
There is no right or wrong answer
So, with that, we hope you have got some insight into the pros and cons of building or buying. Remember, there is no right or wrong, and the decision can often come down to your circumstances, lifestyle, and budget.
Could a modular home be right for you?
If you think that building a new modular home might be the best option for you, and you're interested in a more cost-effective and streamlined construction process, talk to the team at Westbuilt Homes.
We have been designing and building stunning modular homes since 1993. The construction process of a modular home is very different to that of a conventional home, giving you greater control over the construction time, the quality and the timeframe.
To learn more about modular construction, book a no obligation consultation with one of our modular experts. We'd be happy to answer any questions you may have.