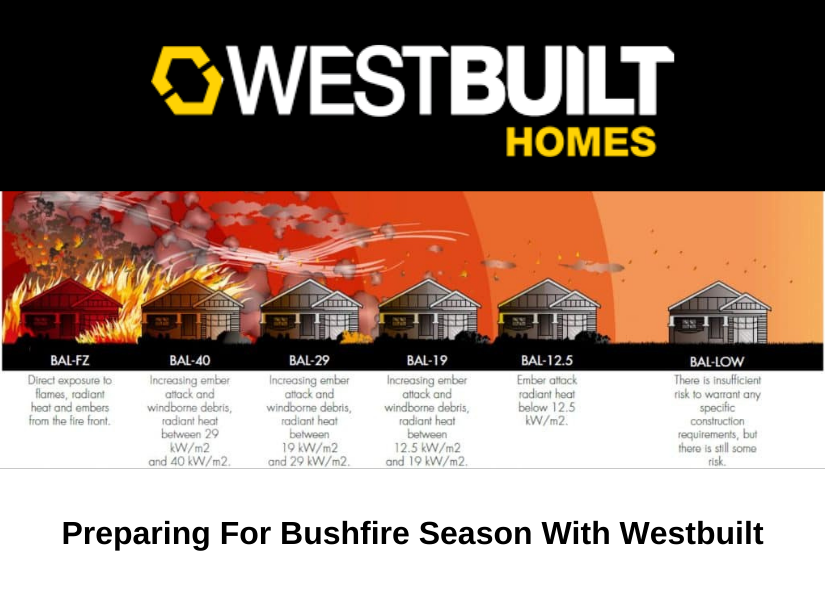 Bushfire season is here and if you're planning on building a new home, you need to consider whether or not your new home is fire-safe for the region you're headed to.
One year ago, 86-year-old Peter lost his Gold Coast hinterland home to bushfires. He'd lived there for 31 years and at first, he didn't think there was much threat. He thought the fire brigade warnings were just a precaution. He spent the night in his car away from the property, returning the next morning to find is home had turned to ashes.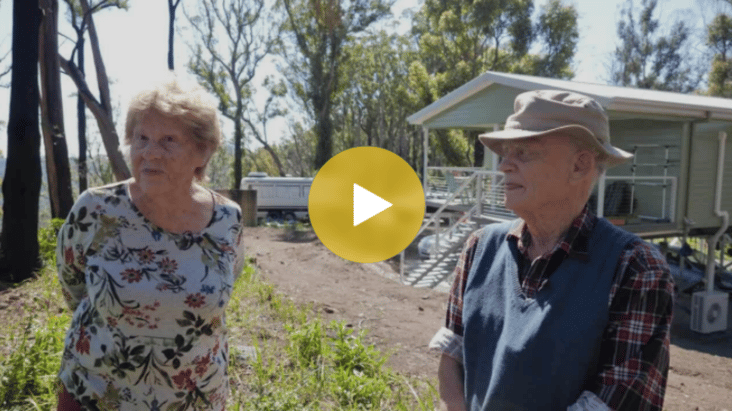 With no option to rescue the home, Peter knew he had to get a new home built fast. At the suggestion of friends, he contacted Westbuilt Homes and within seven months he was back on the property, living in his new home.
To avoid losing his home again, should bushfires ravage the area in future, the home was built with a BAL 40 Rating.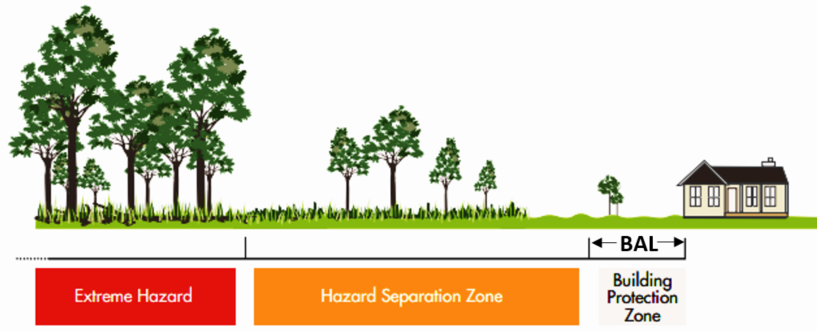 What is a BAL Rating and why is it important?
A BAL Rating stands for Bushfire Attack Level and relates to the potential exposure your home might have if there's a fire. There are six levels:
BAL Low is the lowest rating, meaning there is risk of ember attack at less than 12.5kW per square metre. No special construction requirements are needed for building.
BAL 12.5 is a low risk rating where the risk is radiant heat flux exposure and ember attack of up to 19kW per square metre.
BAL 19 is a moderate risk with higher likelihood of exposure than those mentioned above. There are no special requirements for floors and subfloors, but safety glass should be 5mm instead of 4mm.
BAL 29 is a high risk of ember attack, with radiant heat flux exposure up to 29kW per square metre.
BAL 40 presents a very high risk, 40kW per square metre, with increased likelihood of exposure to flames.
BAL FZ is a property that has direct exposure to flames from a fire, as well as ember attack and heat flux.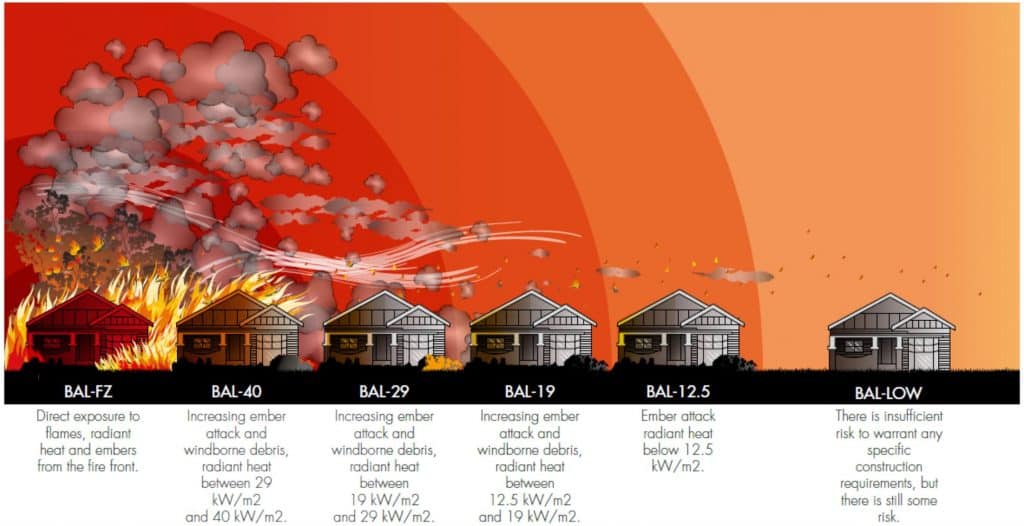 The higher your BAL rating, the more important it is that your building adheres to specific construction requirements. For a BAL 40 property, such as Peter's, this includes non-combustible sarking, non-combustible subfloor, walls, joints and vents, elevated floors, metal window frames, minimum 6mm glazing and non-combustible doors.
How can we help?
Westbuilt have the expertise and experience to ensure the homes we built comply with BAL Ratings where required. Get in touch with the team today to discuss your requirements.
So, how to keep your new home safe, especially if your building on a rural acreage anywhere near a forest or wooded area. Great questions - BUSHFIRES? WHAT DO I NEED TO DO TO KEEP MY HOUSE SAFE?