A couple of weeks ago, we looked at whether transport causes much damage to a modular home. After this post, we had several potential clients (and some interested seniors) ask us what we do to fix any damage that does occur, which got us thinking! So, in this post, we go into the process we follow; indeed, the approach most modular home builders follow once your brand-new modular home arrives on site.
Read on to find out more about the six steps to installing a modular home.
Step 1. Set-out and piers
The first stage of building your modular home is the site preparation and set out. Typically, our clients will ensure that the home site is cleared, well-drained, and access is sorted out before we arrive. Our onsite installer or 'Complexor' will then come and start the set-out process. This involves setting out the location of your home following the site plan. Importantly, they will also confirm the final spot with you, and any minor orientation tweaks can be carried out!
Once the home location is set out square and correctly, we can start the drilling of piers. This usually involves digging down at least 1.5m to provide your home with a good stable base. Check out our post on reactive soil sites here to find out more about our stumping systems.
Once this is complete, we're now ready to roll for the next step.
Step 2. The arrival of your home
Now for the most exciting part of the whole build, delivery day! Your home will arrive on the back of our transport companies' unique haulage system for unloading. Depending on your site, there may be cranes and even traffic control involved. The team will then proceed with the unloading of your home. And in most cases, your home will be installed on the piers the same day as the building arrives.
The home is then bolted together at the base and the ridge cap installed on the roof, ensuring your home is secure and weatherproof on the first day!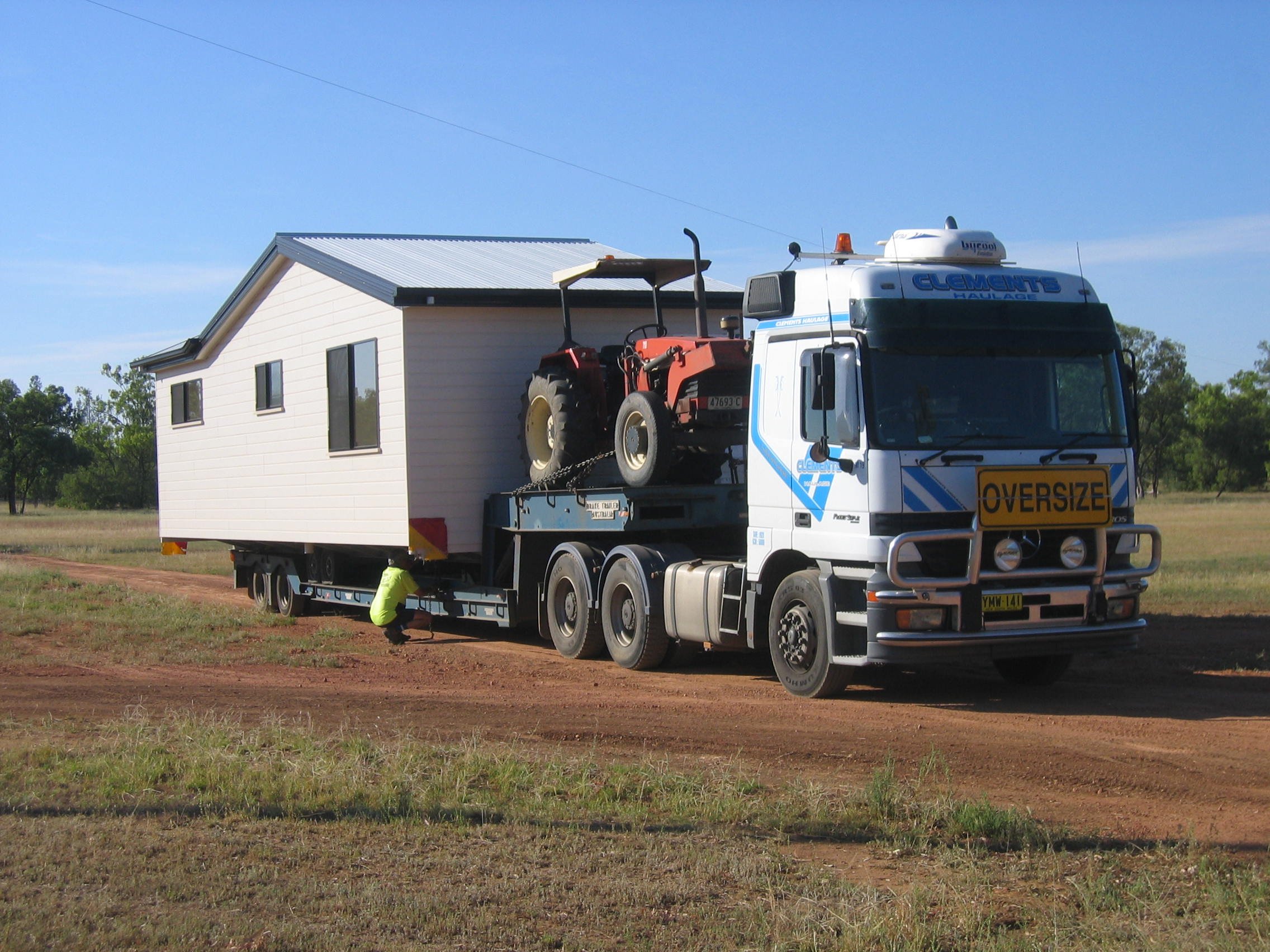 Step 3. Verandahs & Stairs
The next stage of the build is to complete the assembly of your verandahs, stairs, carports and subfloor skirting. Depending on your home's size, this can take a week or two to complete and involves a lot of hammering and saw cutting! Also, at this stage the cladding joints are installed, and all outside works are completed. Your home is now ready for final painting.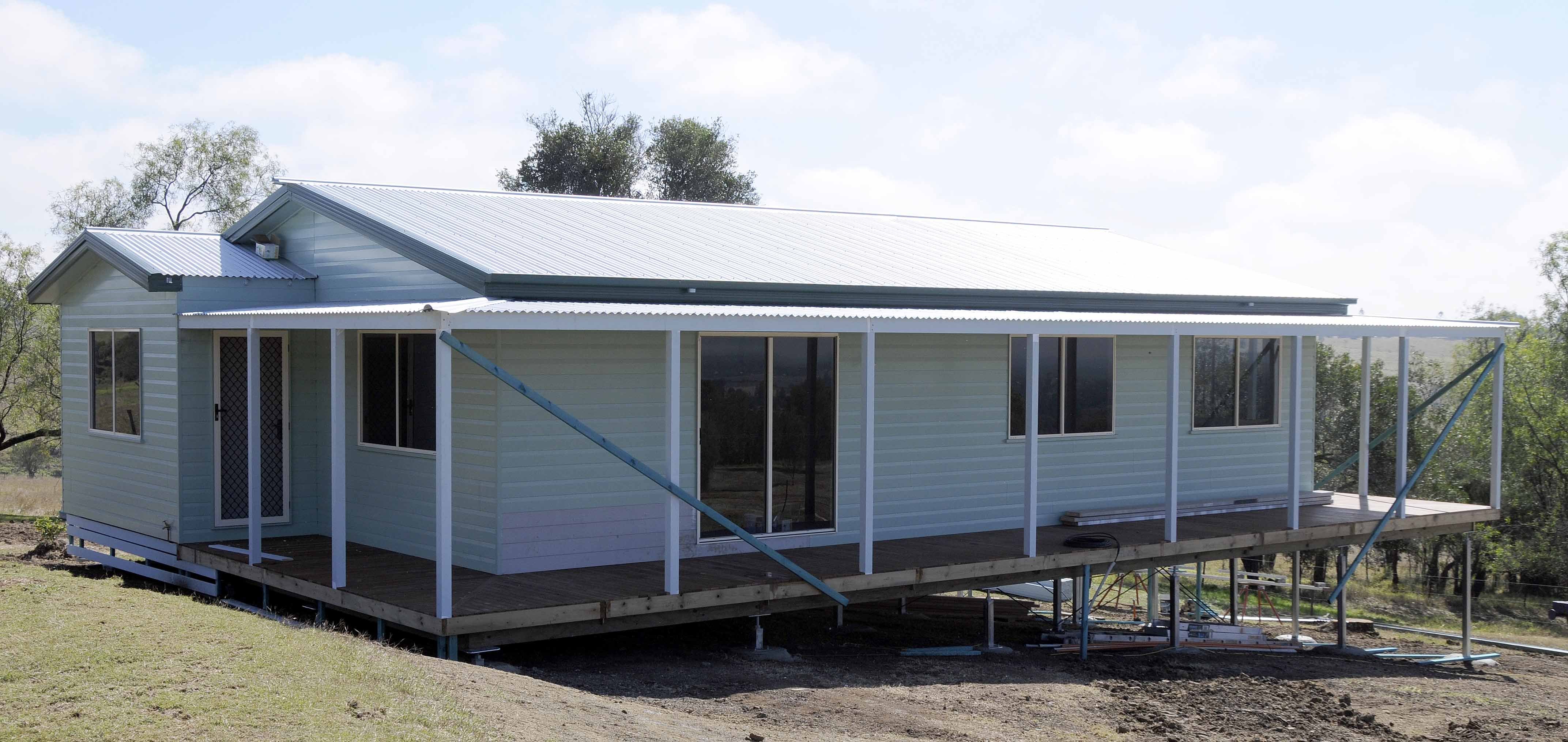 Step 4. Internal Prep
The installer's final task is to pop inside your home to complete the join inside your home. This involves relaying vinyl planking, installing a joiner strip, and repairing any cracks or damage during transport. As a final touch, the installer will whiz round to ensure all packaging tape is removed, and all doors and windows are opening and closing correctly.
We recommend your onsite plumber and electrician get started on connecting your new home to power, water, and sewerage during this stage.
Step 5. Painting
Once the installer has completed his works, your home is ready for painting. Our painter will arrive at your site, complete the final painting of your home, and ensure that all damage is touched up and repainted.
Step 6. Detail, Clean & Inspections
Once the painter has completed his works, our onsite foreman will start the final QA process for your new home. Your home will be inspected to ensure that all works have been completed correctly and any minor issues have been ironed out. Simultaneously, the onsite cleaner will arrive to give your home a final spit and polish, ready for you to move in. After a final inspection, and after receipt of payment, you can take the keys and move in!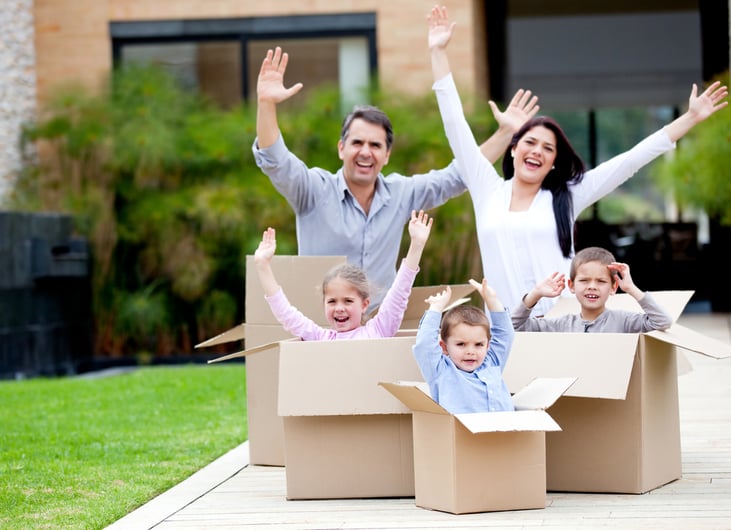 Minor Defect Warranty
After the home is complete, we do not just disappear! Every Westbuilt home comes with a 12-month minor defect warranty. This warranty means that your home is covered for things like small settling issues or problems like faulty door locks, which may pop up in the first 12 months of living in your home. Just send the team an email within the first 12 months, and we will liaise with you to inspect and repair or replace the faulty item or defect.