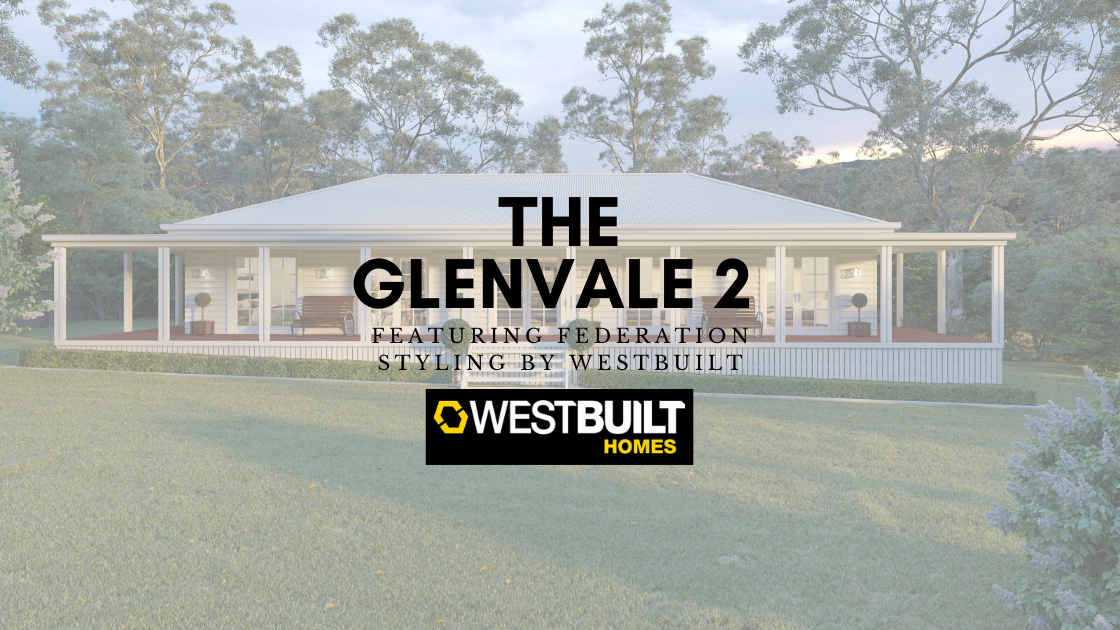 We have given the Glenvale 2 design a real workover, and we reckon it looks spectacular! Internally, we have just done a few smaller retouches, but on the outside is the most significant changes.
With a striking Queenslanders / Federation façade, this home will look perfect on an acreage block. With full wrap-around verandahs, a large outdoor entertaining area and those colonial looks it's worth clicking through to check it out!
THE DESIGN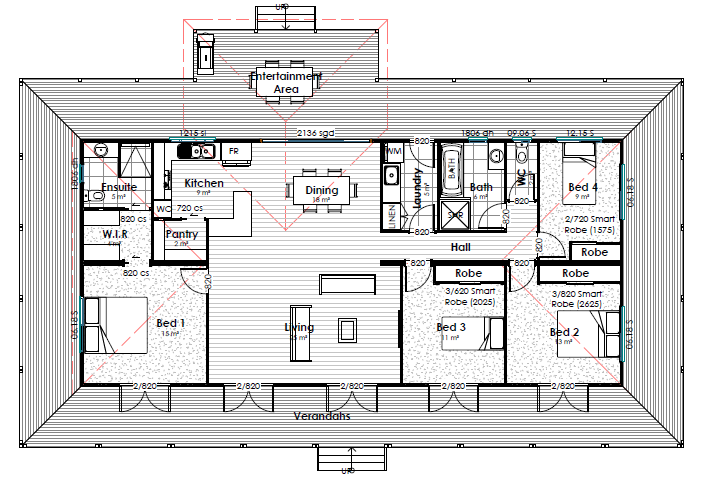 The Glenvale design is one of our first and most popular designs. With a separate main bedroom, open plan living and large bedrooms it's functional and versatile! The differences with this version of the Glenvale main centre around the bathrooms. We have added double-hung windows and given the bathrooms a premium feel with walk-in showers and tiled niches.
FRENCH DOORS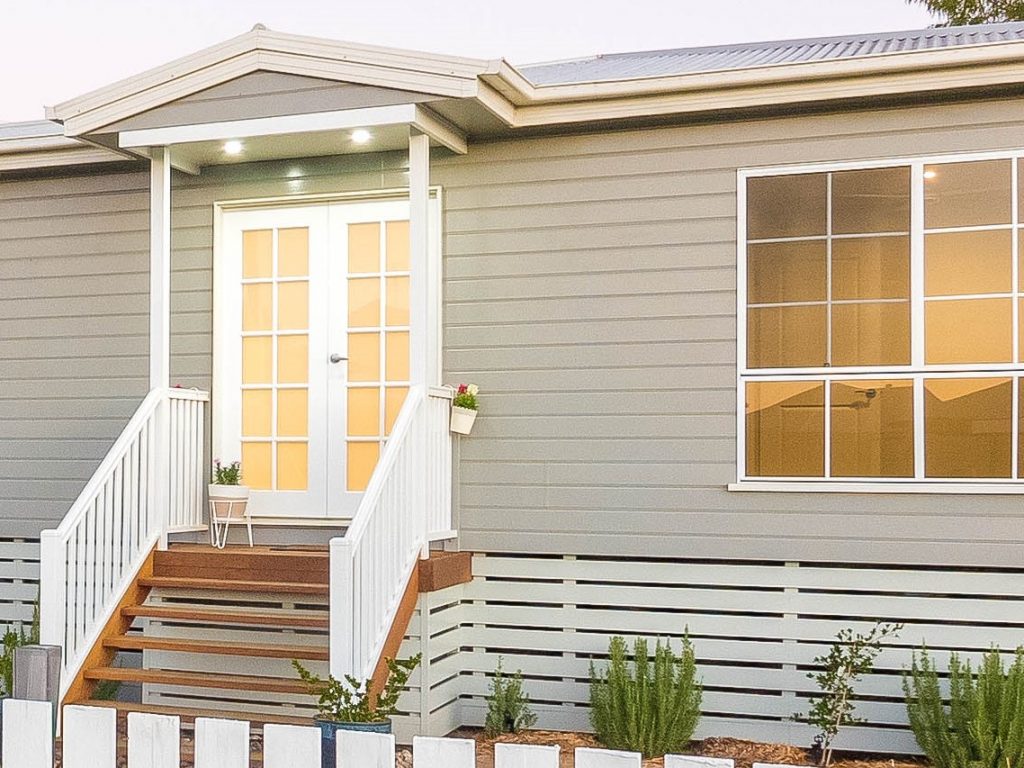 An integral part of the federation look is the addition of double timber French doors along the front of the home. But these doors are more than just looks. When fully opened, and coupled with ceiling fans and some screen doors, they allow ample airflow and give the house a fresh, breezy feel.
WRAP AROUND VERANDAHS & A FULL-SIZE ENTERTAINMENT DECK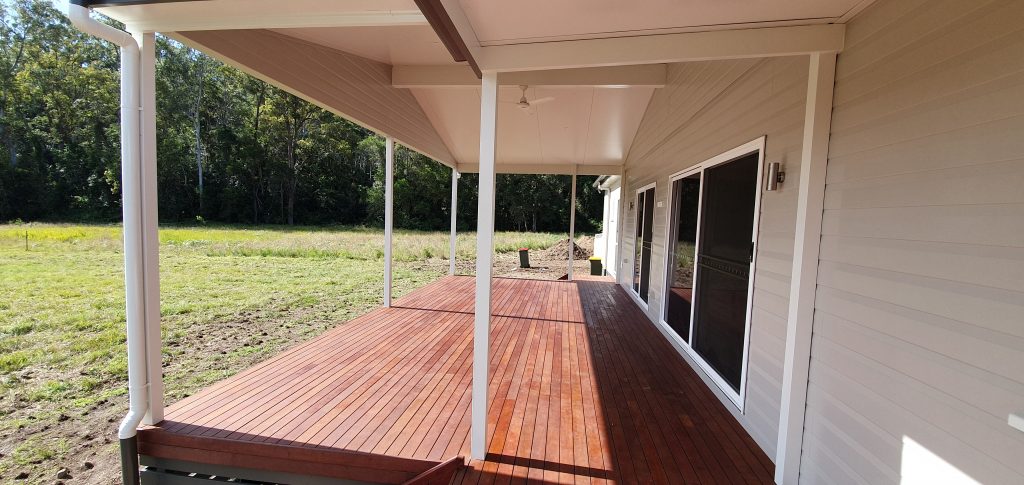 The next addition to this home is the full wrap-around verandahs. While they look terrific, they also provide essential shading and cooling, making your house more comfortable. And by adding double posts to the front and
sides, the QLD look is enhanced!
The large deck at the rear, along with the large sliding door out of the living area allow you to extend your living area right out onto the verandah. Perfect for the Christmas BBQ!
STEEPER ROOF PITCH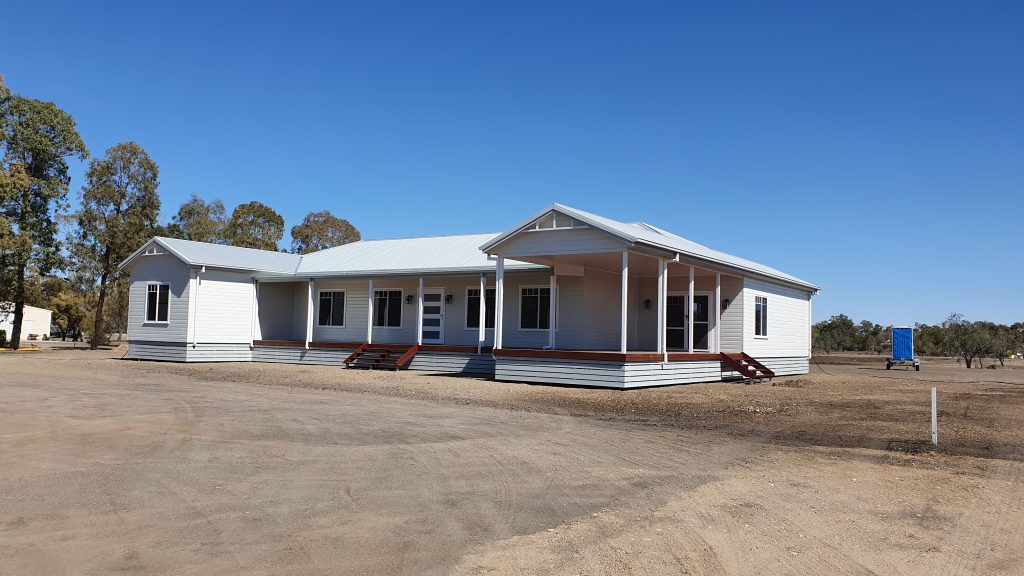 The last and final touch we have added to this home is the addition of a steeper roof pitch, something not generally associated with modular building. You can remove any hint that your home was constructed offsite by utilising our innovative and cost-effective folding roof system!
LASTLY - ADDING THE LOOK TO ANY DESIGN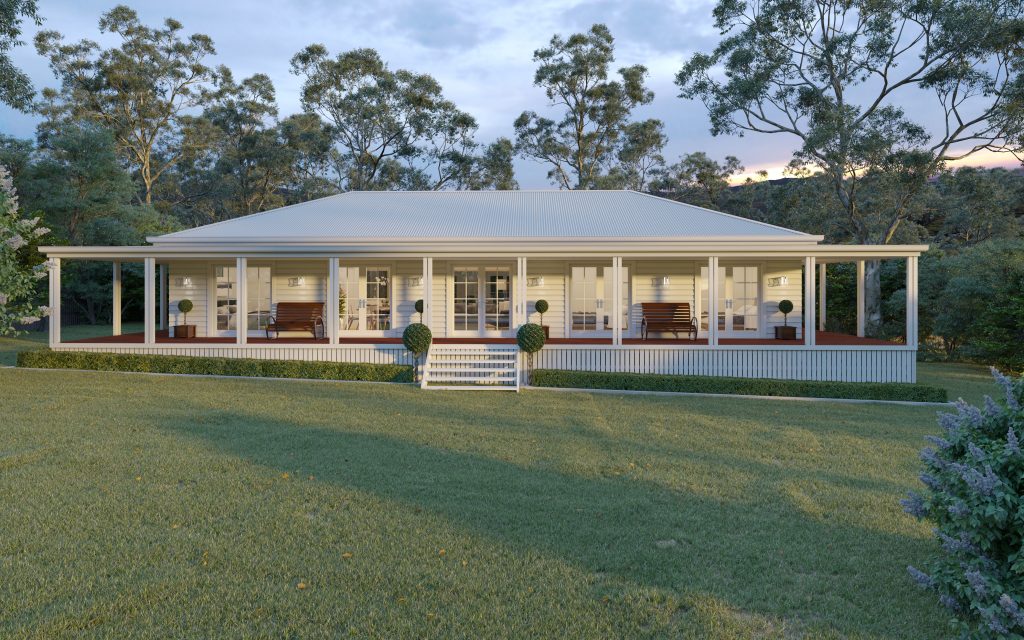 Is this style limited to just the Glenvale 2? No! You're more than welcome to add this style to any of our designs. Or, you can even create your very own modular home design using our in-house design team!