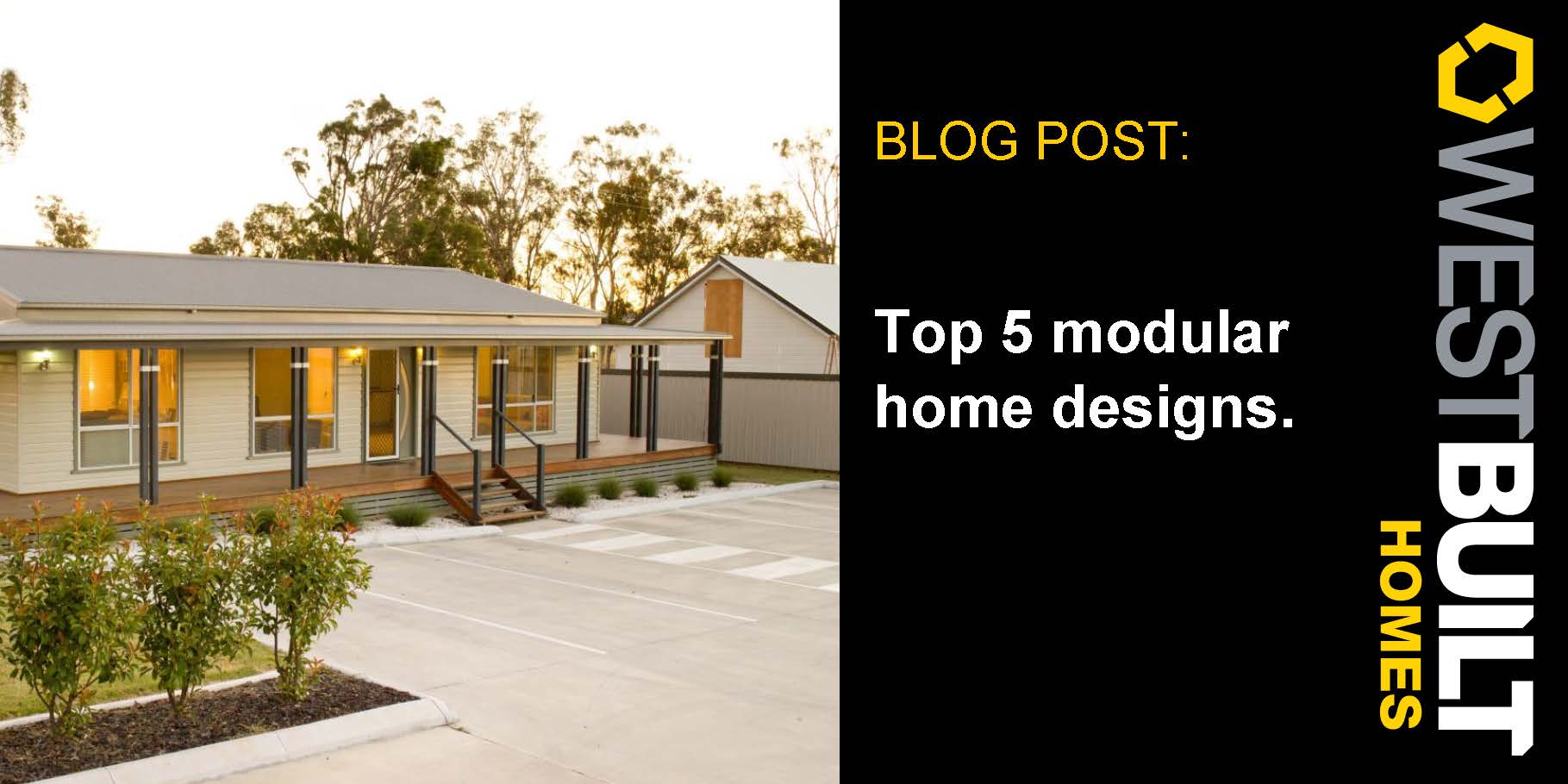 This week we've curated our top 5 modular home designs. We've listed these in order of size and based on the number of times we've built these homes, or a client has used the plan as a base for their design.
Before you dive into the list and start looking at these homes, we'd like to ask you to look at these designs as suggestions – not fixed plans or drawings. We believe the best home design is your design – not anything we can offer you. So, to help every one of our clients create the perfect home – we custom design every home.
So, read on to find out about our most popular home designs and
find out a bit more about our Custom Design service!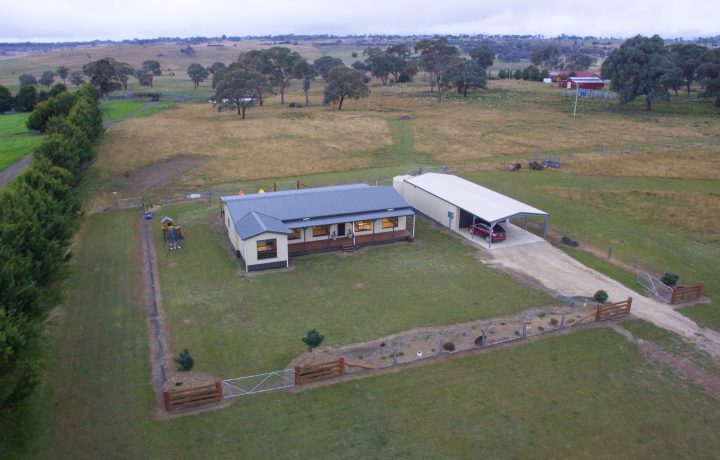 THE FITZROY 3
A sizeable four-bedroom prefab home, the Fitzroy 3, is one of our original and most popular, designs.
This spacious family home includes four large bedrooms, two bathrooms and an office. A large living area and rumpus room complement the
roomy kitchen and a large walk-in pantry. The well-proportioned main bedroom has a walk-in-robe leading through to an ensuite.
From rural homesteads, acreages or colonial style homes this design is very well suited to the growing family.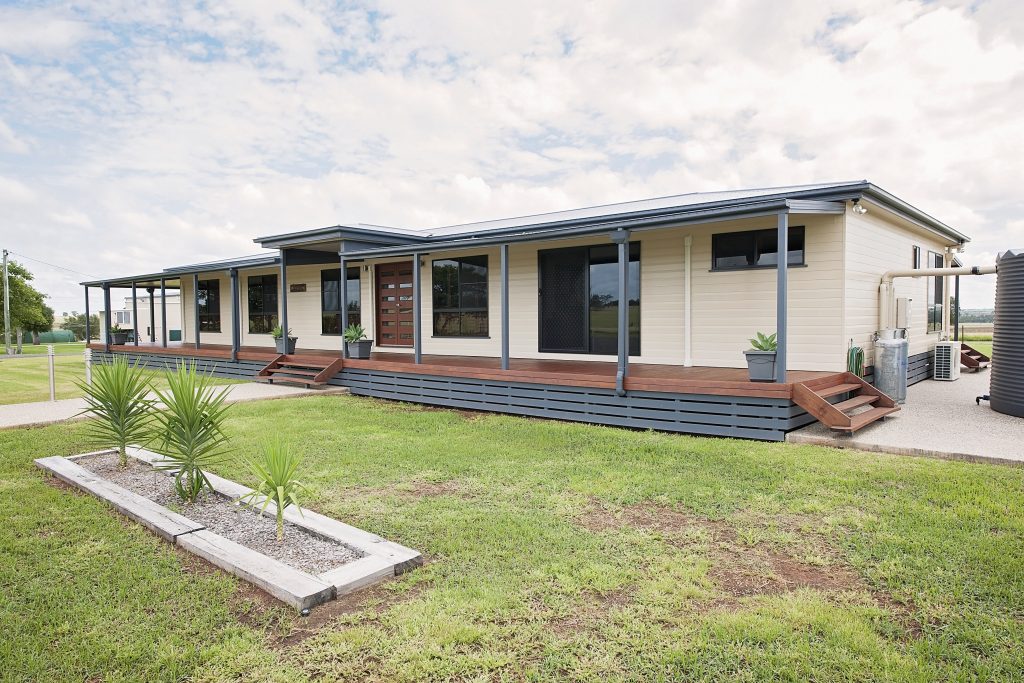 THE GLENVALE 3
The Glenvale 3 design is the original Westbuilt home design and is ever popular with our clients.
This 4-bedroom home includes a formal entry, storeroom, washroom, functional sized living areas and a spacious kitchen with a large walk-in pantry. It is a home with practical and modern qualities, yet relatively compact.
Of course, we understand that every one of our clients is unique – and every Glenvale 3 home we've sold is exclusive. We find that our clients will tweak the design, chop, change to suit their exact requirements, but overall the design concept remains the same.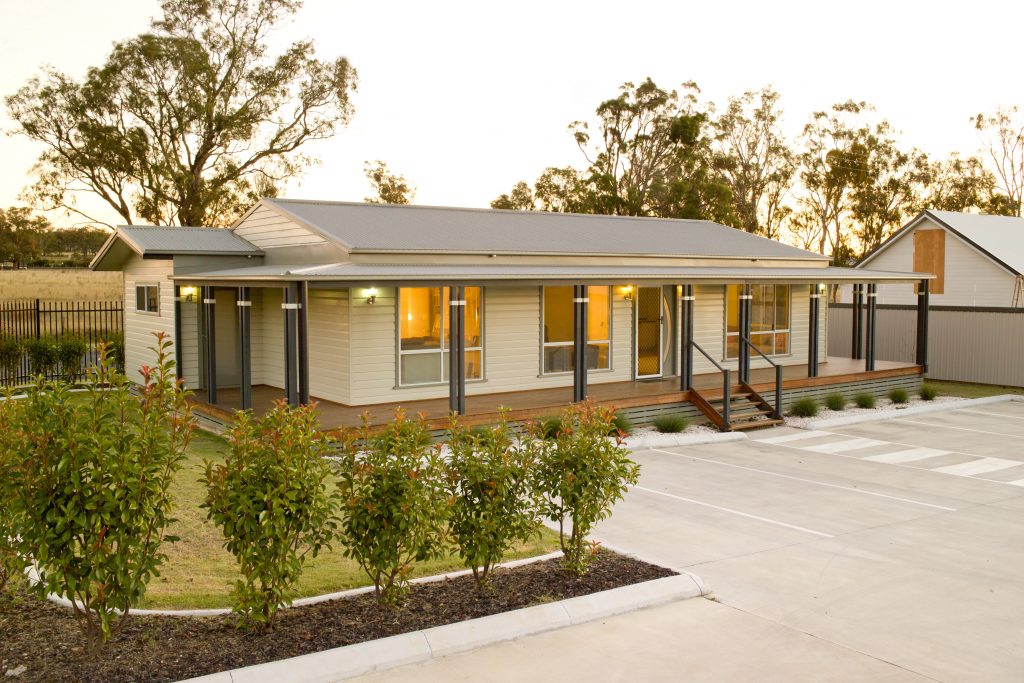 THE BURNETT 3
Looking for colonial style home with wrap around verandahs and three bedrooms? Look no further than the Burnett 3 modular home design.
The Burnett 3 is a popular 3-bedroom, 2-bathroom family home with functional storage space and a large living area. The main bedroom has a walk-in-robe and ensuite, with French doors opening onto the verandah.
Clients choose this home for weekenders or secondary dwellings on their sites across QLD & Northern NSW.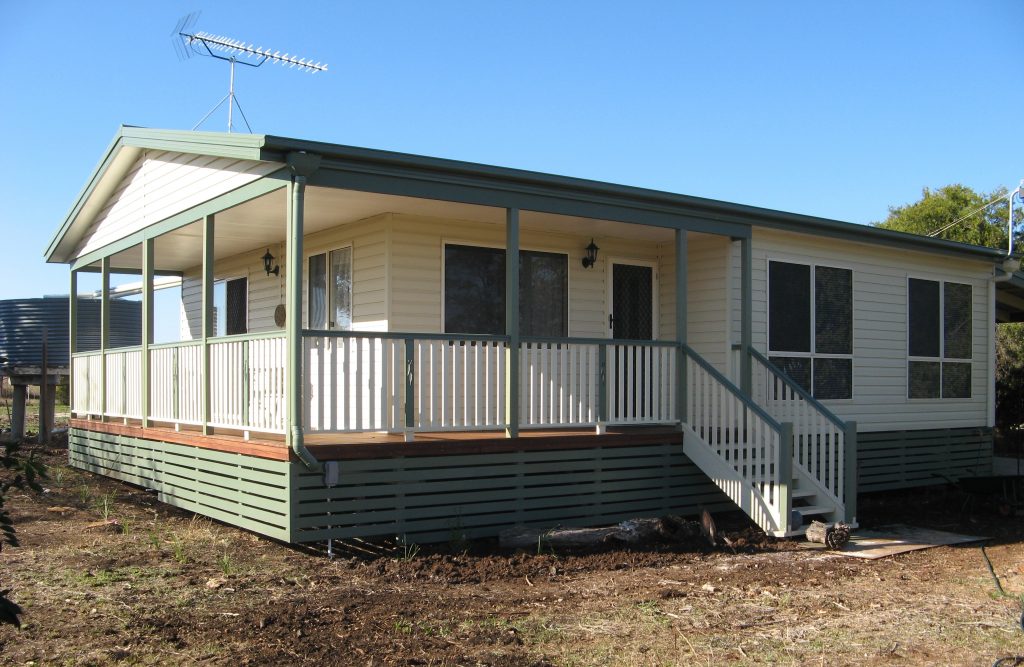 THE THOMPSON 1
The Thompson 1 design is a comfortable and economical 2-bedroom,
1-bathroom home that works well as a granny flat, workers cottage or secondary dwelling.
This design is one of our more compact and economical home
designs. With the combined bathroom, small kitchen and verandah on the main module this home pack some value.
If your looking for a modular home to use as an investment property, second dwelling or Airbnb this design is well worth considering.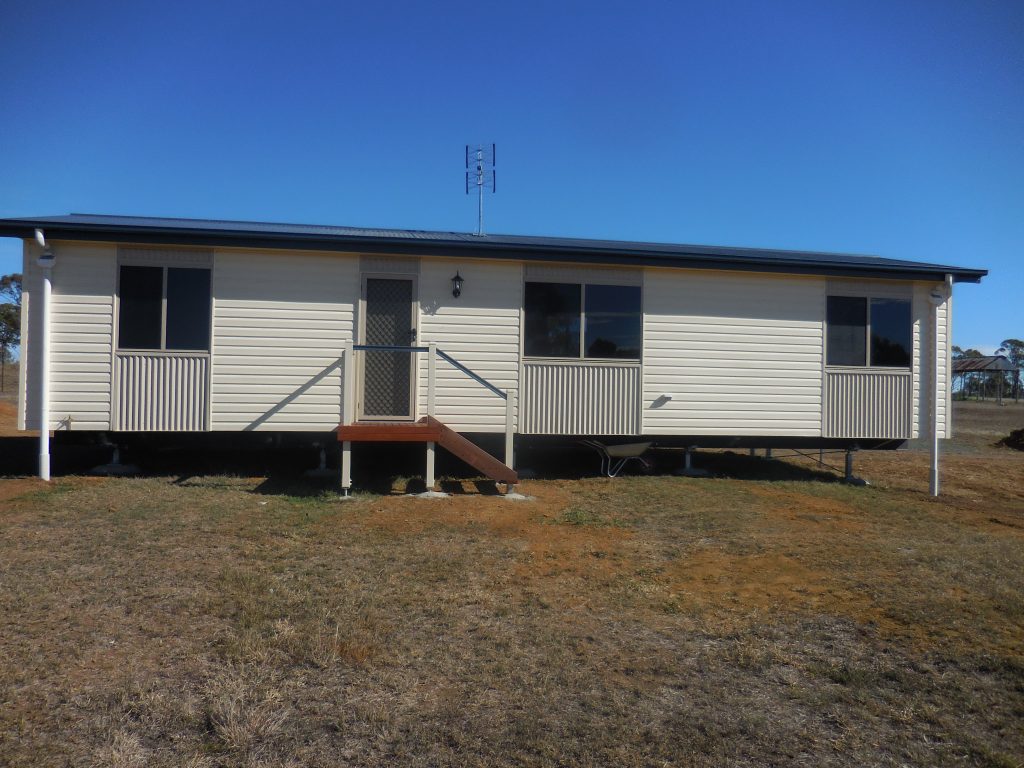 THE BALONNE 1
A compact, yet functional two-bedroom home. The Balonne 1
home is the perfect weekend retreat or home base.
The simple 2-bedroom design with a combined bathroom and laundry and an open plan kitchen and the living area lend itself to fit into may customer requirements.
With a little tweaking, the home can be modified to add verandahs, carports, lengthened to include a third bedroom or altered to create holiday accommodation.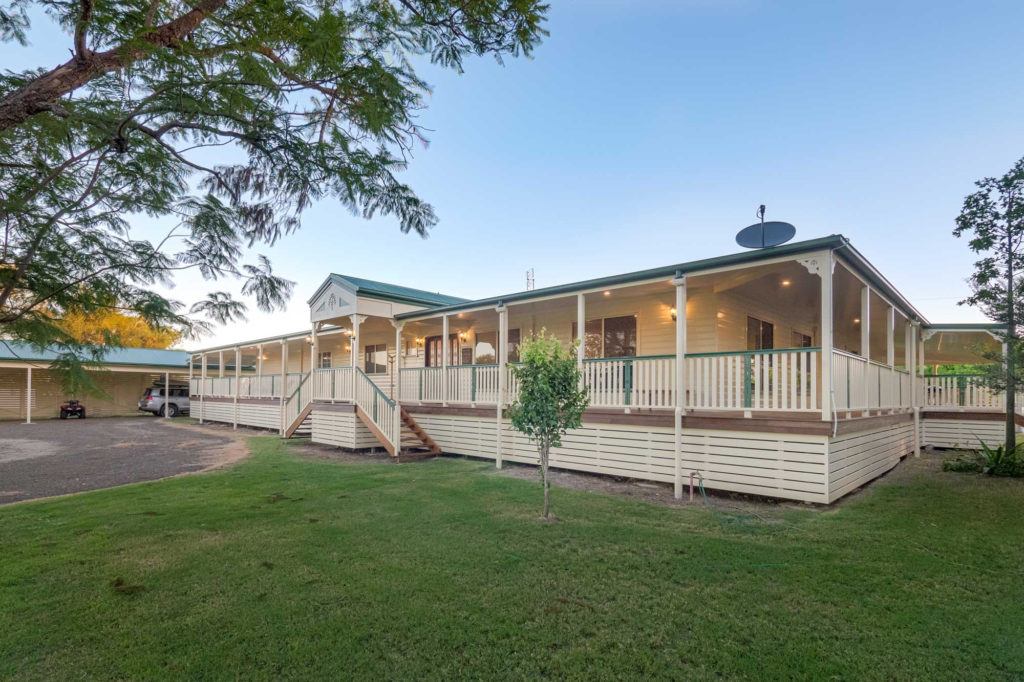 CUSTOM DESIGNING
This list of our top 5 modular home designs is not exhaustive.
We recognise that every one of our clients is unique – therefore their home must be unique.
We would ask you to look at these designs as merely suggestions – something to help give you an idea of what is possible with a modular home.
Once we understood this – we realised the necessity of offering our clients the means to custom design their modular home to suit their exact requirements. Our in-house architectural designer is on hand to help guide you in modifying one of the standard plans or custom creating your dream home from scratch.